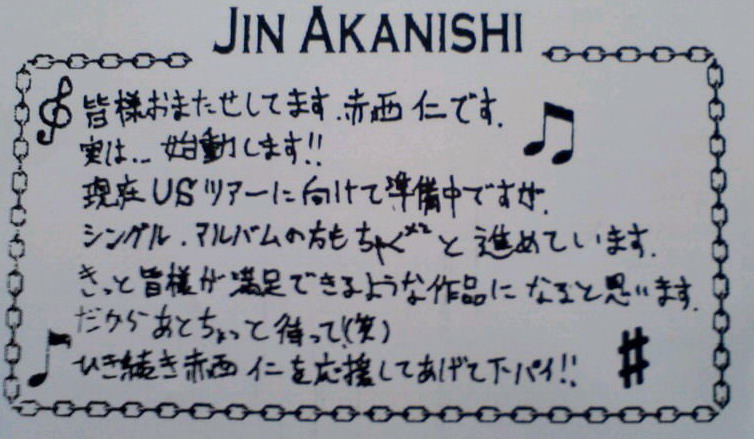 Sorry for the wait everyone. This is Akanishi Jin.
Actually...it's starting!!
Right now I'm preparing towards the US tour.
Single and album is proceeding as well.
I think it'll become something that everyone will be pleased with.
So just wait some more (laugh)
And please continue to support Akanishi Jin!! *
J-web
How is everyone, this is Akanishi
Genki?
Actually...
It's starting
The dates of the America tour has been decided
But before that there's the event in Japan towards starting of the America tour
Although I have made everyone wait for such a long time, I'm currently thinking of the release of single and album within this year
The album might come a bit late though, but because I'm trying to create something better
And~,,,,,don't forget about me (laugh)
Please continue to support me
credit : stanime@lj